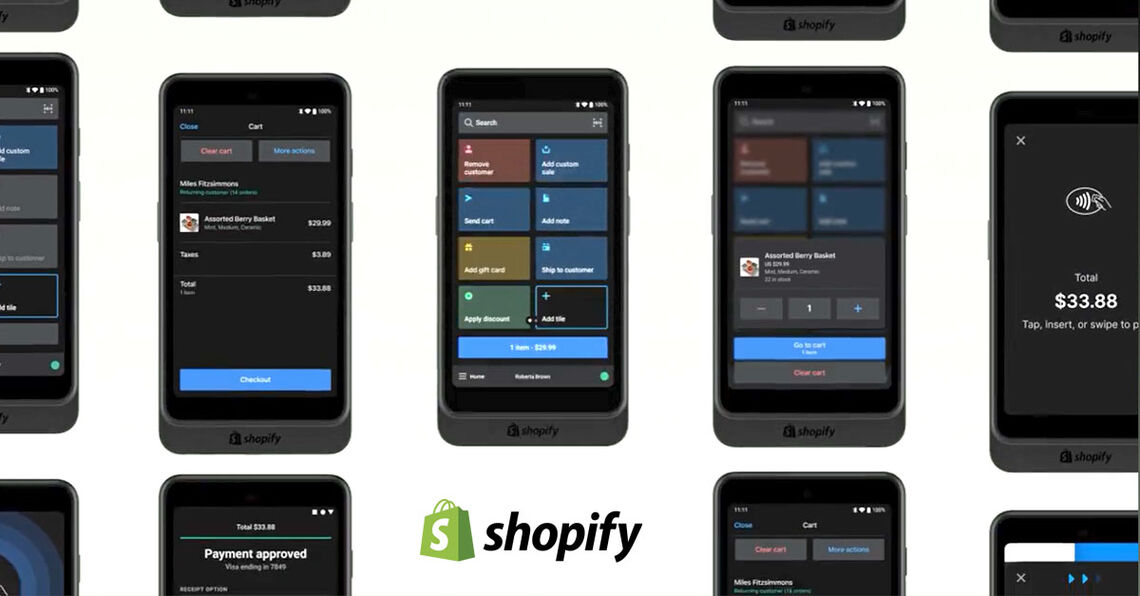 Shopify's New Mobile POS
Shopify is launching a new all-in-one point-of-sale (POS) system called Shopify POS Go. It's a fully integrated barcode scanner, card reader, tap device and POS platform in a single device that is no bigger than an iPhone. Sounds interesting, doesn't it? The compact size makes it the perfect device for any pop-up shop, mobile food truck, swap meet and more. Is this the ultimate new POS device? Let's find out!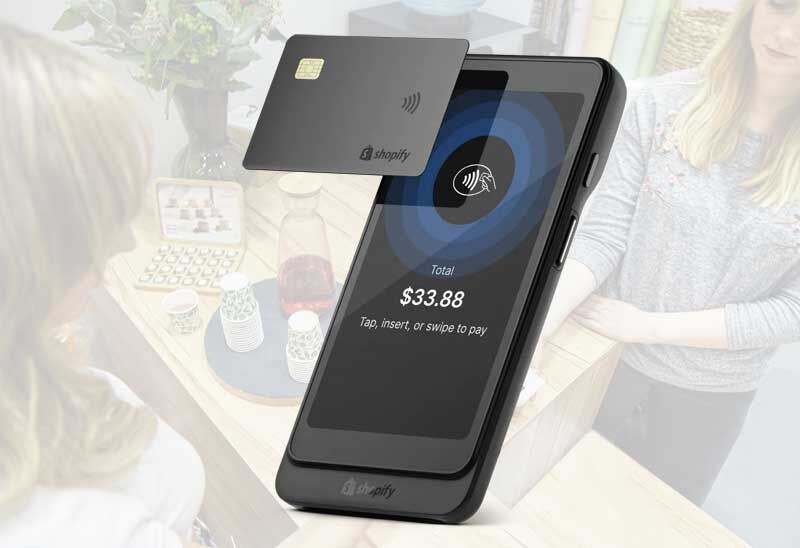 The Power of Shopify POS Go
We're used to thinking of a point-of-sale system as anchored to a store counter. Shopify is looking to streamline the process with a new smaller form factor that you can hold in your hand. Not two, but one! It's just like holding your cell phone. You get the hardware and software in a single handheld system. Everything you'll need to service your customers is available right in the palm of your hand, which means there's no need for a separate tablet or card reader. Furthermore, Shopify has put it all together in a sleek easy-to-use package. 
We love Shopify POS Go because setup and configuration times are cut in half. You'll get your store up and running in no time. If you're running a busy retail location with many team members, a small device like this could open up a new world of quicker service and checkout. Imagine equipping every staff member with their own POS terminal. Checkouts could happen anywhere in the store. If you've ever shopped at an Apple store, you'll know how easy it is to checkout. Every team member has their own terminal. Now we can bring this experience to any store.
So, who can best use this sleek device? It's great for any retail location however we can really see it shine for pop-up shops or flea market locations where a dedicated setup is more difficult. It's not always easy to accept payments at mobile locations like these. With Shopify POS Go, those difficulties will be a thing of the past.
Taking Payments
The most obvious need that a POS device satisfies is taking payments. The POS Go device is an integrated device that can read credit cards, take tap payments, hand mobile payments and so much more. All transactions use the venerable Shopify Payments and start at 2.7% with no extra transaction fees. The admin view lets you track orders and payments all in one place.
The whole system connects via wi-fi so you can say goodbye to complicated Bluetooth pairing for external card readers. There's no need for extra terminals, readers and scanners. Because everything you need is this one device, you have the power to manage your whole store right from the platform.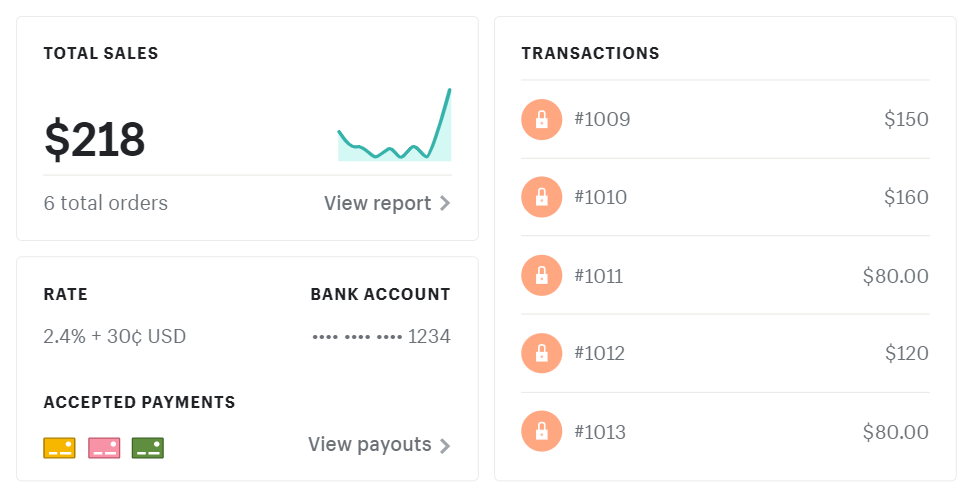 Integrated Barcode Scanner
The POS Go is also an integrated 1D/2D barcode scanner as well. As if this small device couldn't get any cooler. There's no need for a separate scan gun, it's a single device that makes checkout lightning fast. Running a retail outlet can get complicated with different devices and systems all needing attention. POS Go strives to cut through the complexity and give you power in a single device. Now your staff can keep the POS terminal in their pocket and quickly help customers.
With a single scan, team members can look up product details, check availability across all connected locations, view customer info and provide product pricing information.

Handheld Mobile Portability
As an integrated handheld 5.5-inch touchscreen device, the Shopify POS Go gives your team the ability to move freely and provide customer service anywhere. Complete store and product information are available at their fingertips. And when it comes time for customers to checkout, just scan, tap, or swipe to accept payment. Customers can even get receipts via text or email. 
The sleek all-in-one device makes it the perfect tool for pop-up shops, flea markets, food trucks or any other mobile ecommerce business. You no longer need a series of clunky tablets and scanners, it's all in one simple device. Checkout and customer service are more convenient than ever.
You also won't have to worry about losing your data when you're on the go as all of your updates are automatically synchronized across locations, channels, Shopify admin and other POS devices.
We're so excited by all the possibilities that the new Shopify POS Go will bring to ecommerce as a whole. The device was available starting October 2022, so it's time to order to try it.